Bagger Sports Glove Steaming and Break-in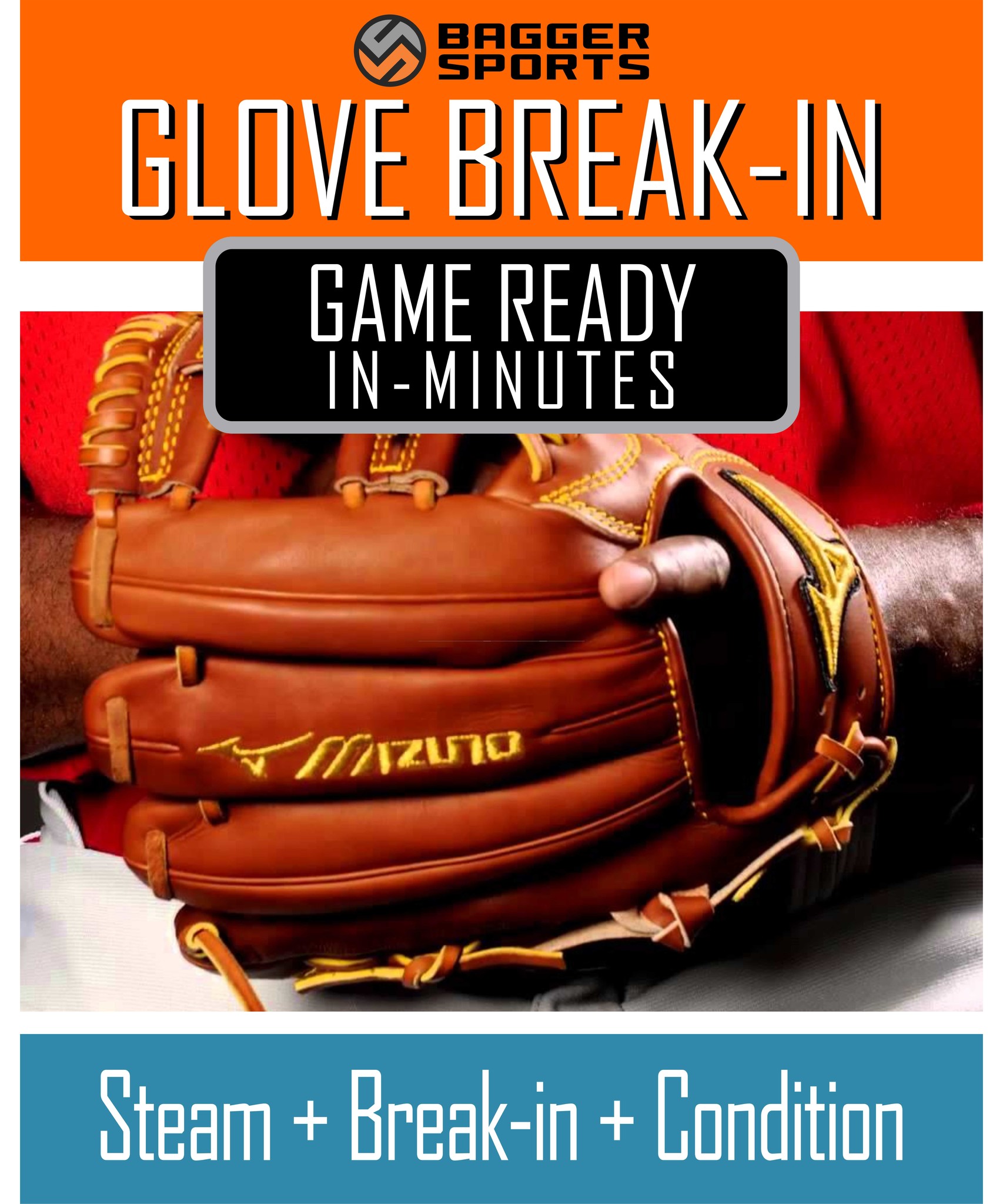 Our steam and break-in process softens the leather, laces and the key break-in points on baseball and softball gloves. This means that when performed correctly you get an almost game-ready glove with a pocket formed specifically for baseball or softball.
Our steamer is Mizuno certified and approved!
Our Steaming Process:
First, our experienced glove care professional will apply a specially formulated glove conditioner to your glove which helps to open the pores in the leather and soften it.
We place the glove in our special steamer at 131 degrees. The heat loosens the glove, while the glove is infused with the water molecules in the steam, making it softer and more malleable.
We then remove the glove from our steamer and use a wooden mallet to pound the glove on a leather pad which loosens the heel and other key break in areas of the glove.
Finally, a coat of glove conditioner is applied to the leather to close its pores and seal in the hydration.
After the steam and break-in process, you will want to play catch right away to make your glove fit and feel exactly the way you want it to.  In order to maintain the glove in excellent condition, it is recommended apply glove conditioner on a periodic basis.
Note:
We do not accept returns on gloves that have been steamed. Gloves that have mesh materials, are drop-shipped or are under $99 are not recommended for glove steaming.